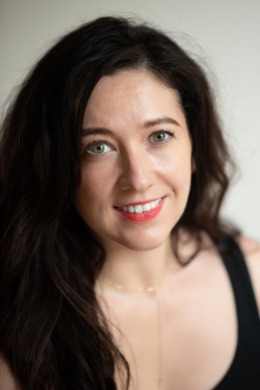 Sarah is a rockstar in the real estate world with her expertise in representing clients in their home buying and selling journey. With an unwavering commitment to the success of her clients, Sarah leverages cutting-edge technology and her unparallelled negotiation skills to deliver excellent service to her clients.

As a real estate professional, Sarah ensures that her clients' transactions are handled with the utmost care and attention detail. Her approach is characterized by her dedication and efficiency, allowing her clients to achieve their real estate goals with precision and ease.

Sarah possesses an understanding of the intricate dynamics involved in the buying and selling process. This invaluable expertise enables her to anticipate the needs and desires of both buyers and sellers, providing them with tailored solutions and maximizing their opportunities in this market.

Sarah's track record of success is a testament to her unwavering commitment to client satisfaction. With her unmatched professionalism, meticulous attention to detail, and a passion for delivering exceptional results, Sarah stands as a trusted advisor in the real estate industry. Whether guiding clients through the sale of their beloved home or helping them discover their dream property, she consistently exceeds expectations, making her the go-to choice for all real estate needs.
So, if you're ready to embark on an adventure that's both fun and rewarding, buckle up and join Sarah on this fun ride. She's got the skills, the charm, and the enthusiasm to make your real estate dreams come true. Let's rock this together!